Hello everyone!
We bring you bittersweet news (the truth is that they are mostly sweet) ?
Last week we received the games and we are delighted. They look amazing, very colorful, with a superior quality. Divine! We can't wait for you to see them.
Here you can see some glamorous photos ?: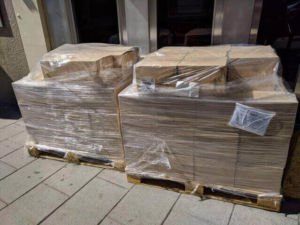 Unfortunately (this is the bad news) we have detected a printing error in the punchboards, but don't worry! We have already reached the printer and they are working as fast as they can to send it to us as soon as possible. The bad thing about this is that we might be a little late in the shipments but we would like to wait and send you the whole complete and perfect game.
We hope you understand our decision. We have worked a lot on this, our first game, and we want it to be totally perfect.
As soon as we have more news we will tell you.